Pneumatic Ball Valve, Automatic Control Valve
Product Detail
Product Tags
Product Characteristics
GB standard pneumatic ball valve is a rotary control valve with a rotation angle of 90°. It consists of a pneumatic piston-type actuator and an O-type valve core ball valve. The valve core adopts a cylindrical through-hole ball, and the sealing material is divided into two types: soft sealing and hard sealing.
GB standard pneumatic ball valve takes compressed air as the power source, accepts switch signals such as distributed control system (DCS), programmable logic controller (PLC), etc., and can realize rapid position control of the valve through the solenoid valve.
GB standard pneumatic ball valve adopts straight-through casting valve body. The spherical surface is processed and hardened by special technology, so that the surface is smooth and wear-resistant, with long service life, compact structure, reliable action, large flow capacity, small flow resistance coefficient, convenient installation and good performance. Features such as cut-off function and overcoming large pressure difference. Products are widely used in papermaking, petrochemical, metallurgy, aerospace, food, medicine, water treatment and other industries, especially for process control of high viscosity and fiber-containing media.
Pneumatic piston actuators can be divided into single-acting and double-acting. When the double-acting pneumatic actuator is degassed during use, the valve remains in the degassed position to ensure continued production. Single-acting valve is in the original limit position (fully open or fully closed) when power or air is lost to ensure that the production process is in a safe position.
Wenzhou KGSY Intelligent Technology Co., Ltd. is aprofessional and high-tech manufacturer of valve intelligentcontrol accessories.The independently developed andmanufactured products main include valve limit switch box ( position monitoring indicator ), solenoid valve, air filter, pneumatic actuator, valve positioner, pneumatic ball valveetc, which are widely used in petroleum, chemical industry,natural gas, power, metallurgy, paper-making, foodstuff,pharmaceutical, water treatment etc.
KGSY has obtained a number of quality certification,such as: cCC, TUv, CE, ATEX, SIL3, IP67, Class cexplosion-proof, Class B explosion-proof and so on.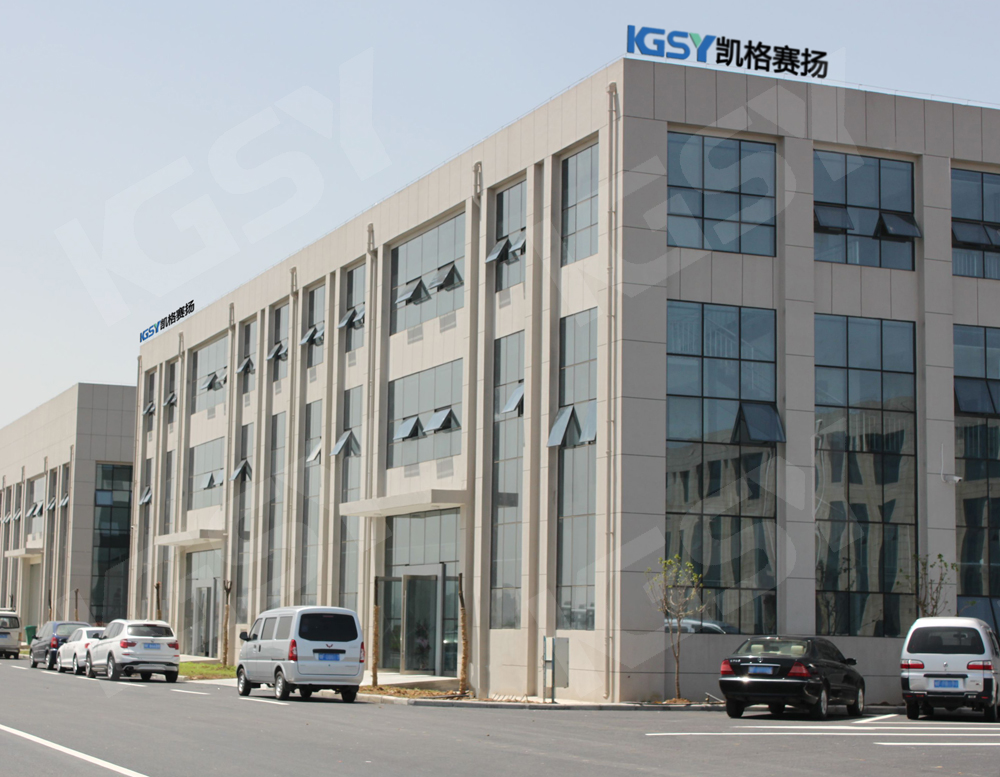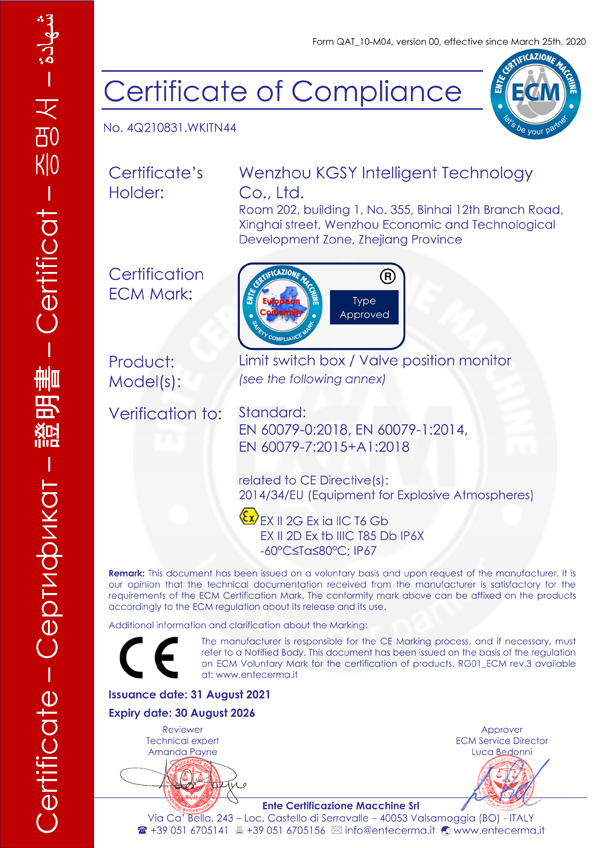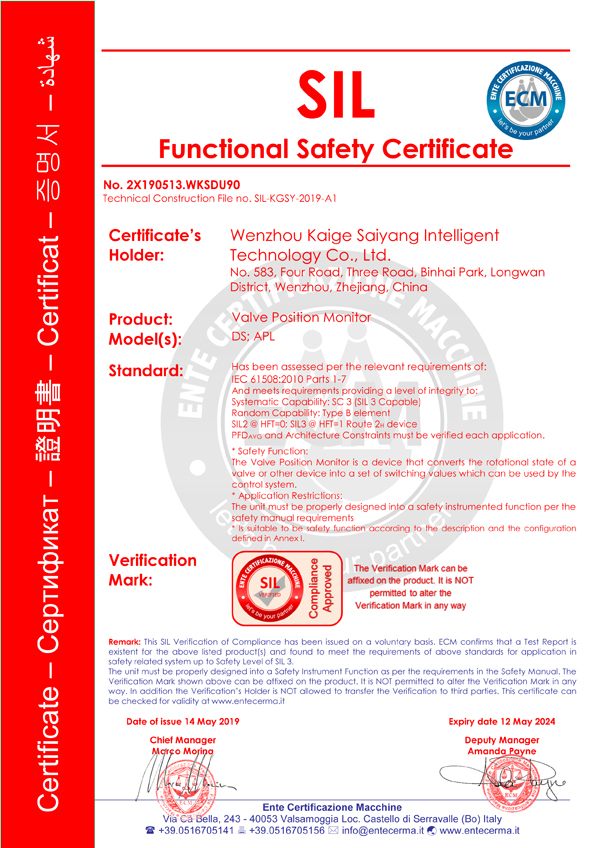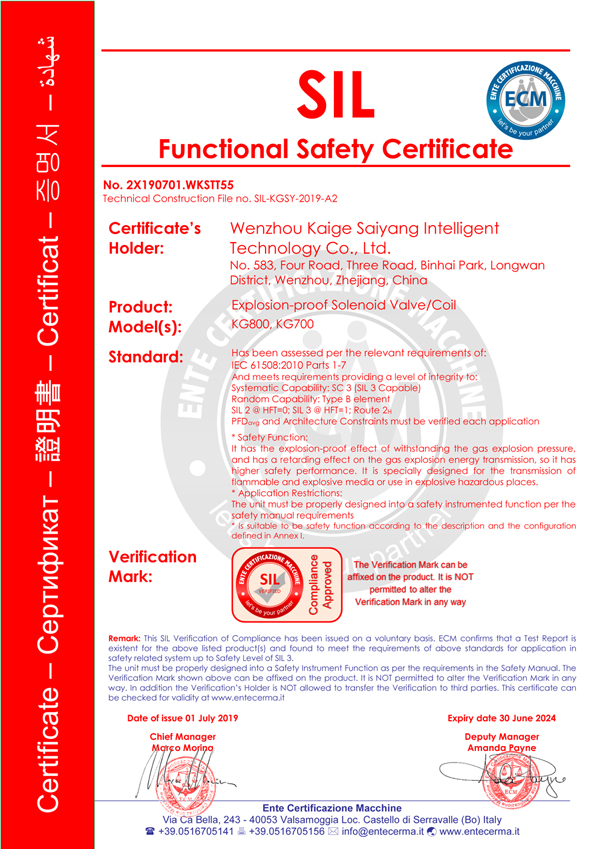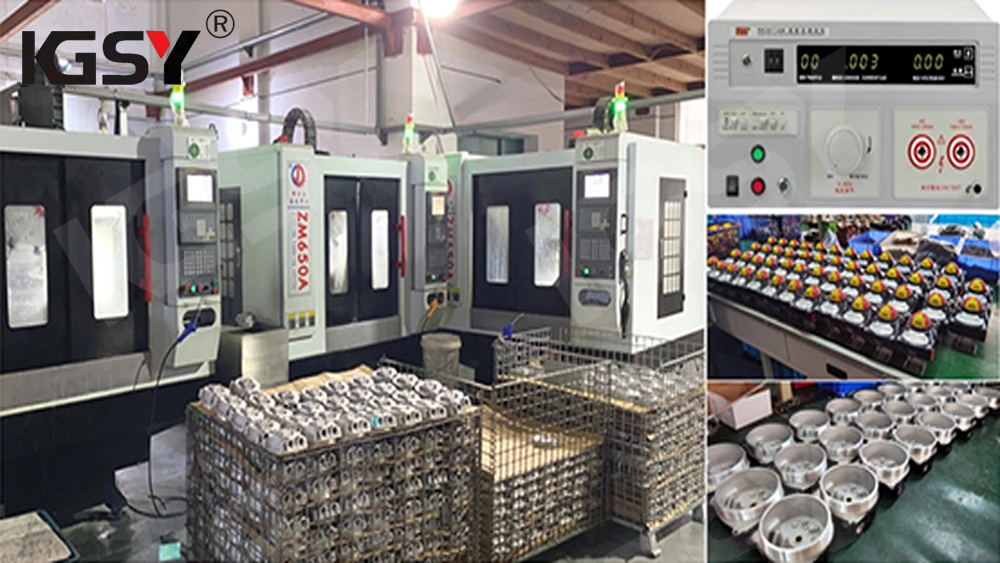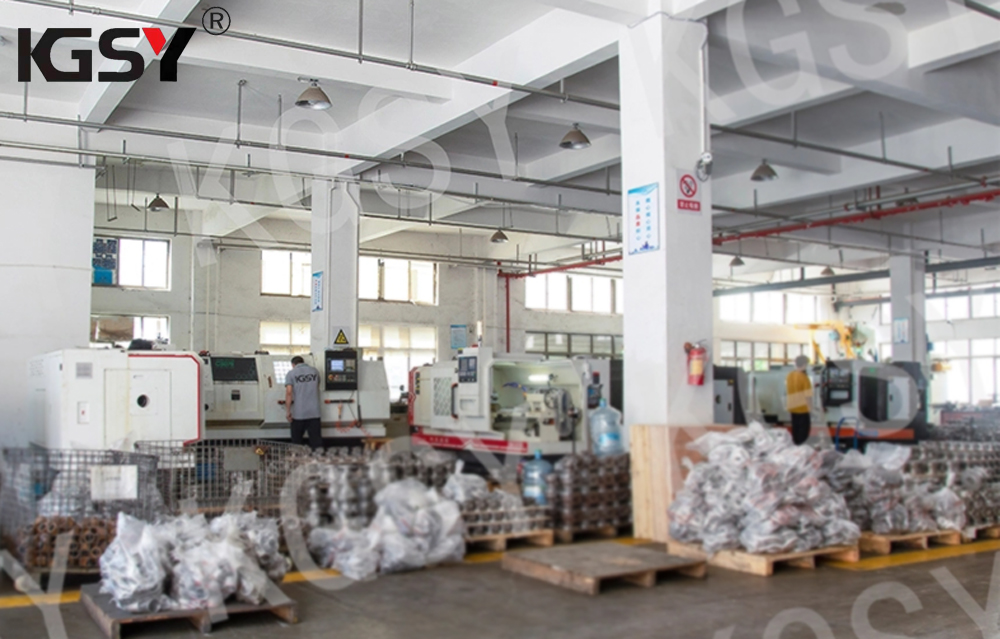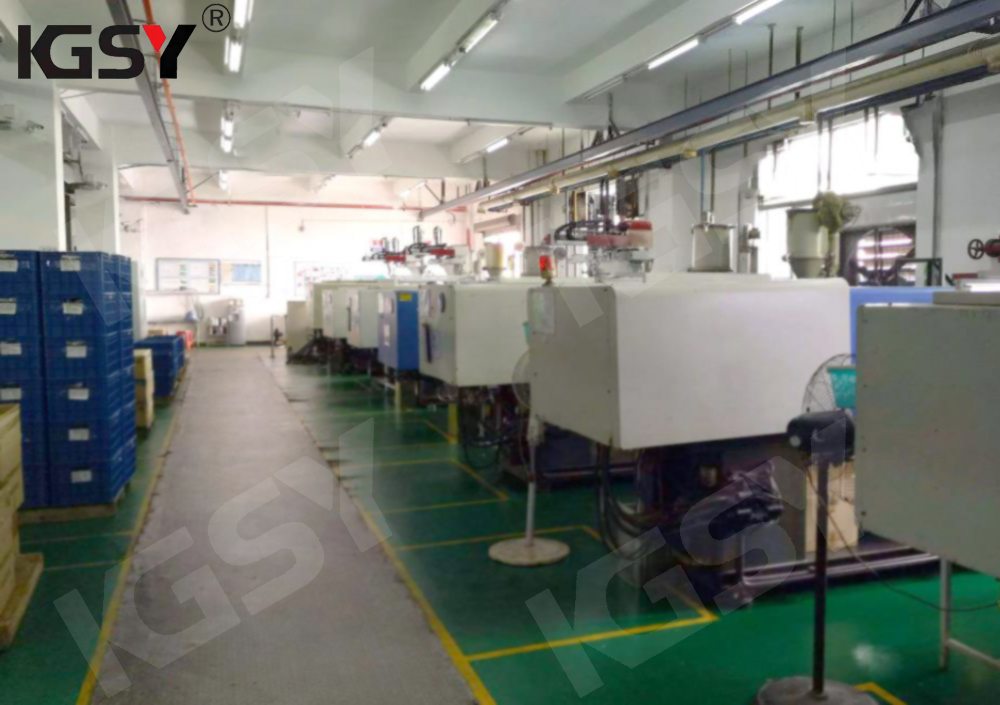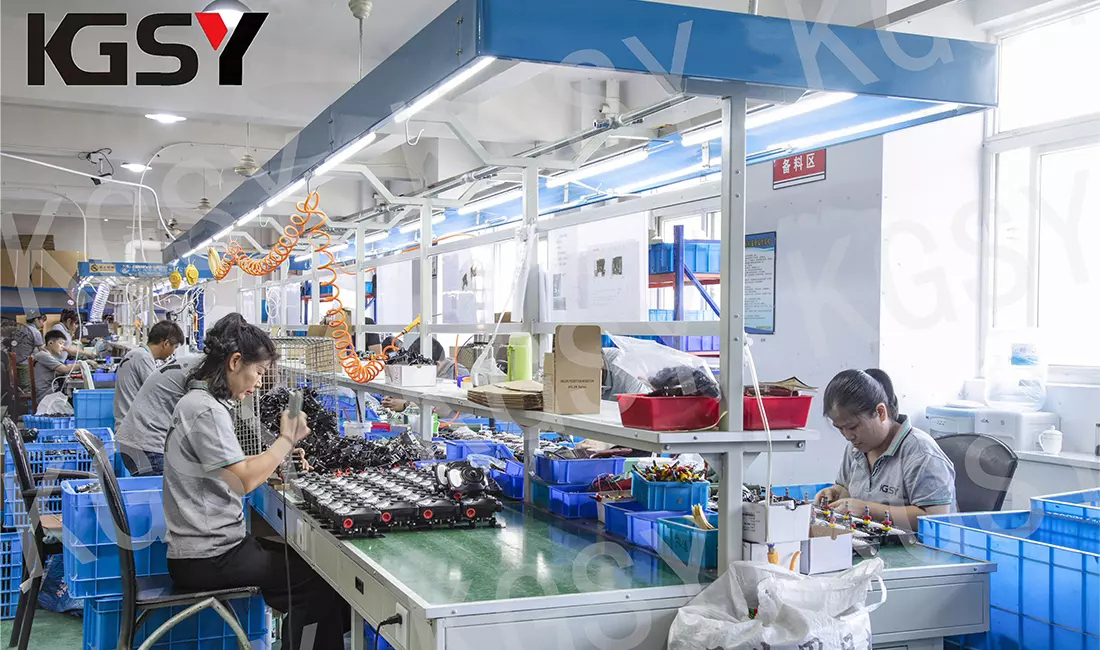 Our Quality Control Equipment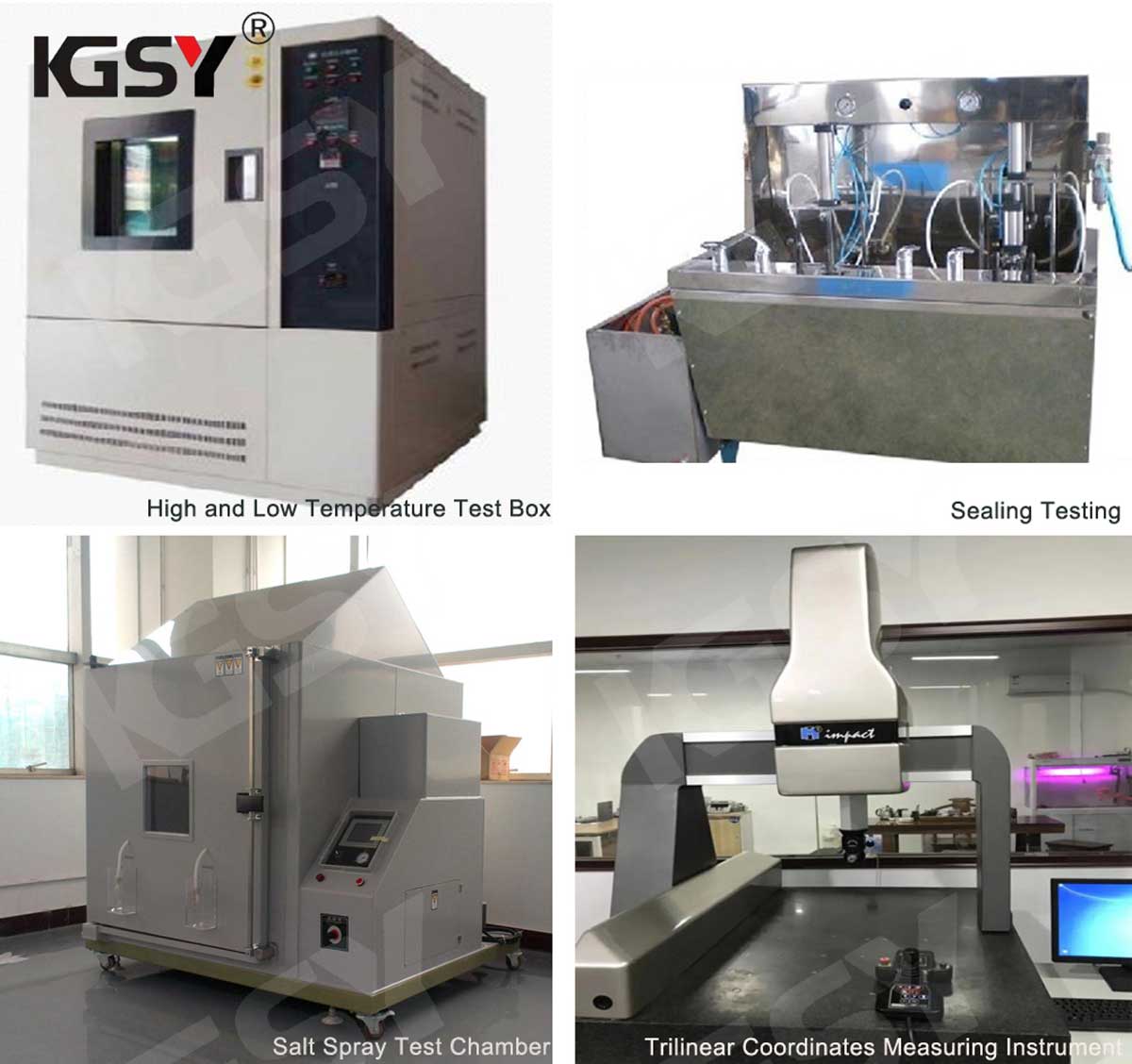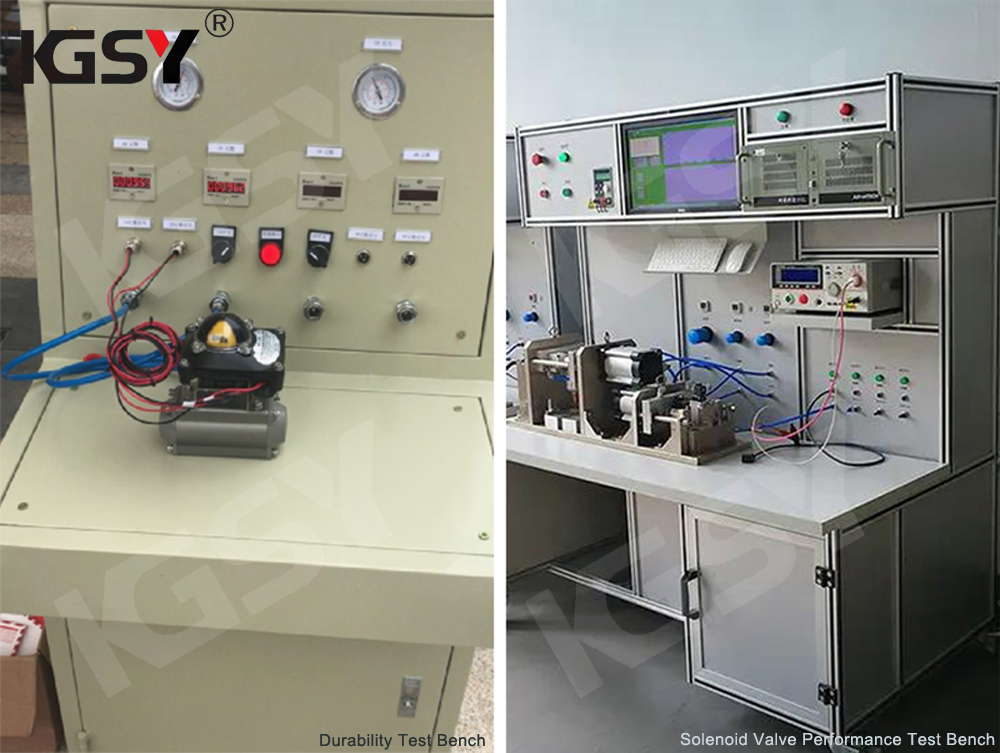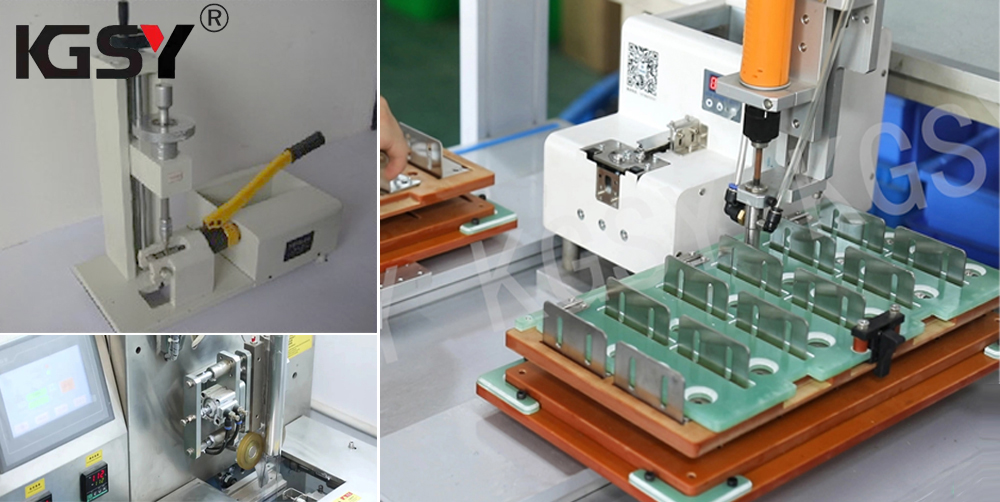 ---
---
Write your message here and send it to us